Ken Jennings (remember, the Jeopardy winner?) is hand-painting an alphabet border for his daughter, complete with famous figures from children's literature, copying the style of the original illustrator.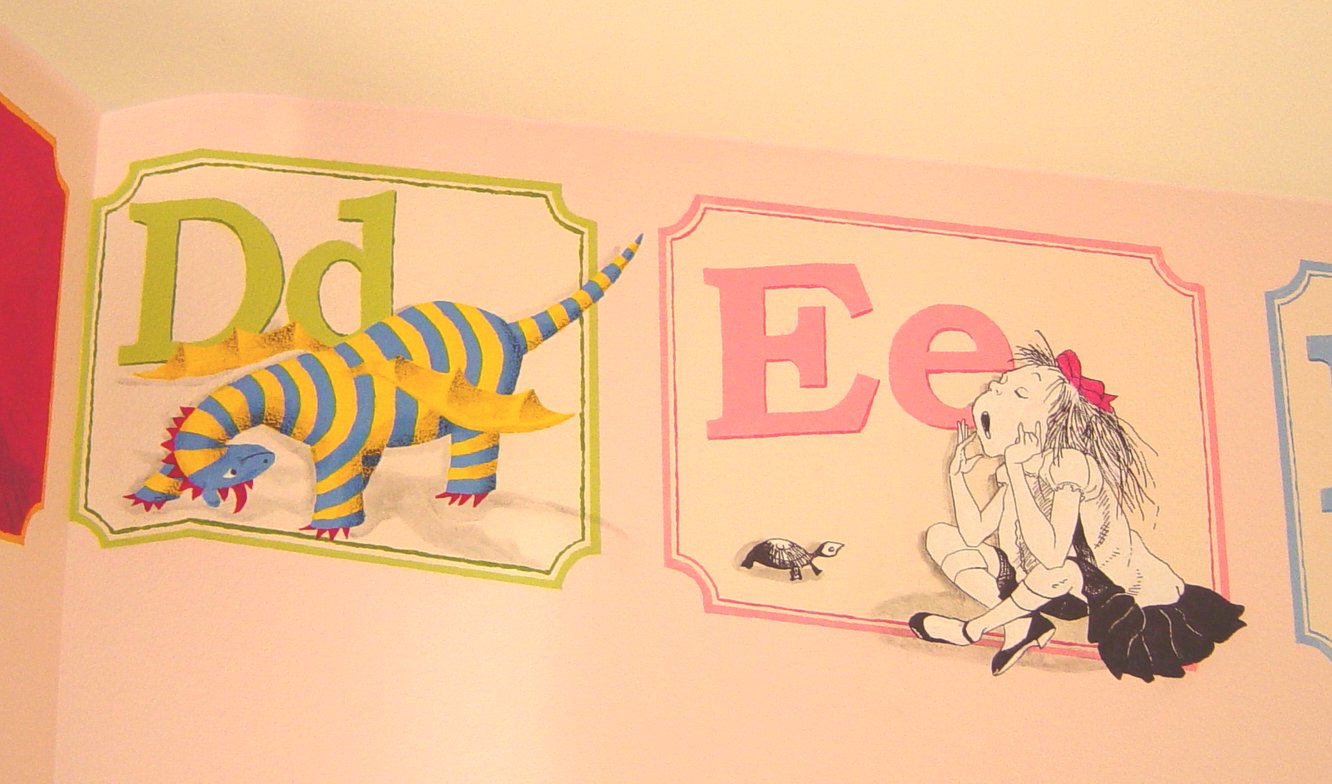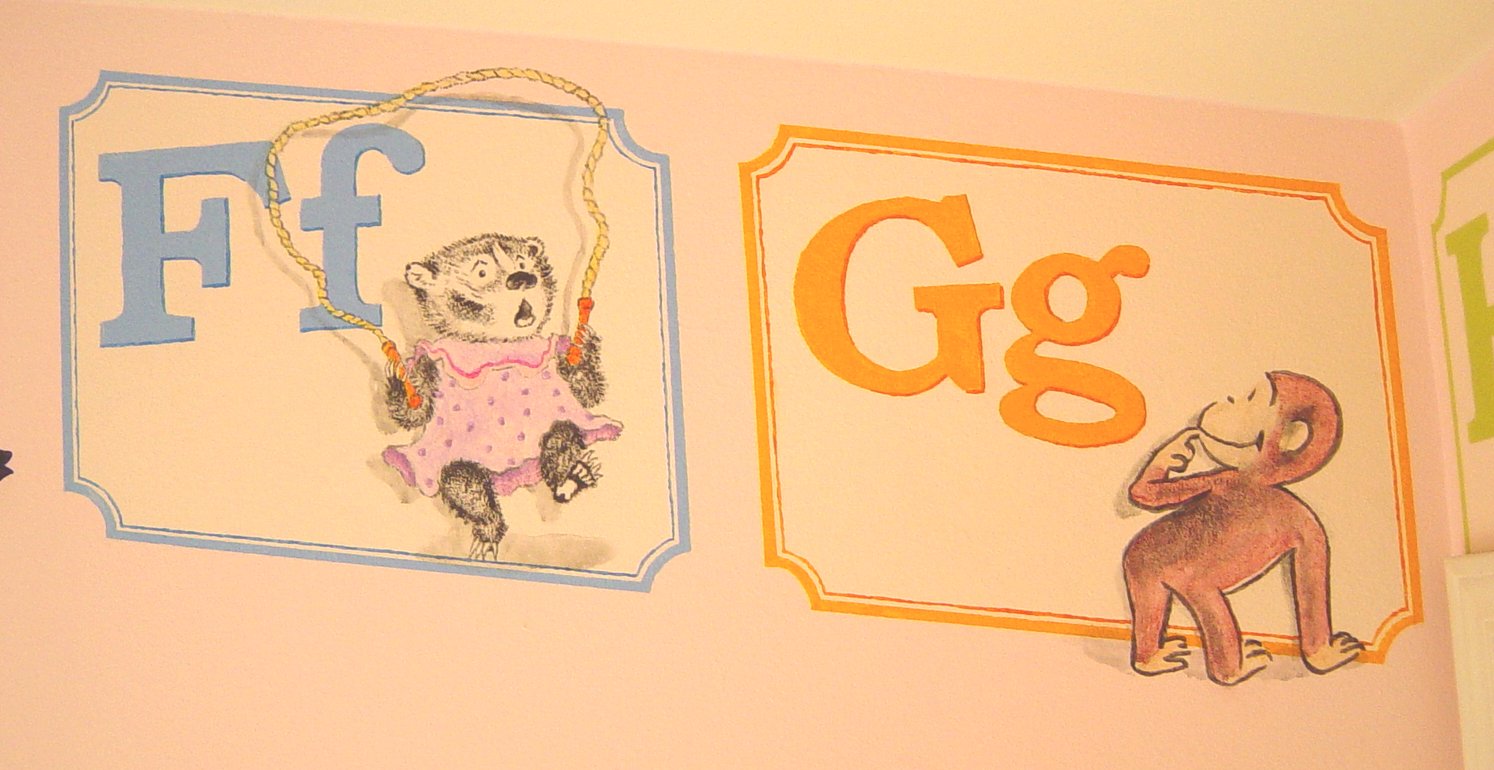 This is something I would love to do someday. Seriously. I'm just anal-retentive enough to try it. How fun to come up with a character for each letter! I suppose it could be done as a series of paintings, too, but the permanence of the wall border is fantanstic.
You can see more pictures and explanations of his process
at his blog
.
HT:
Design Mom
|