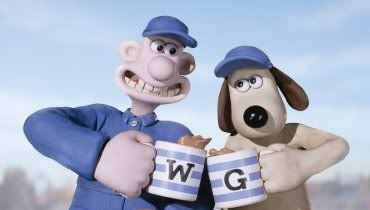 Why did we wait so long to see
Wallace & Gromit in The Curse of the Were-Rabbit
? (Although, I guess I have only myself to blame, since Allison has been wanting to see it for awhile.) I haven't laughed that hard or consistently in a long time. What a great film.
We also re-watched
Harry Potter and the Goblet of Fire
, freshly released to DVD. I think I'm going to need a few more viewings to decide whether it or
Prisoner of Azkaban
is the best of the Potter films.
Of course, this weekend we mainly enjoyed the Atlanta weather, which was sunny and 80 degrees. I just hope it doesn't turn out to be a False Spring.