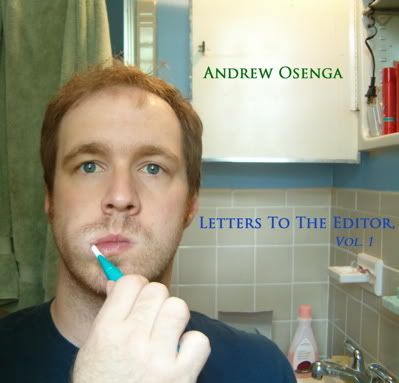 Music fans! If you haven't already checked it out,
Andrew Osenga's Letters to the Editor, Vol. 1
is available for free download. As Osenga explains:
This is an acoustic EP I recorded in the early Summer of 2007. All the songs are written from ideas submitted by fans and supporters of my music. The download contains the six MP3's and a PDF "virtual booklet" with the lyrics, credits and all sorts of other information.
It's a pretty neat idea and remarkably well-executed.
Seriously, check it out
. Remember: it's free. (Although, if you download and enjoy the EP, do consider sending Andy a few bucks via PayPal.)